Central Park Band
THE energized dance party to remember with extraordinary finishes!
Location
Jack's Bar + Grill Live Music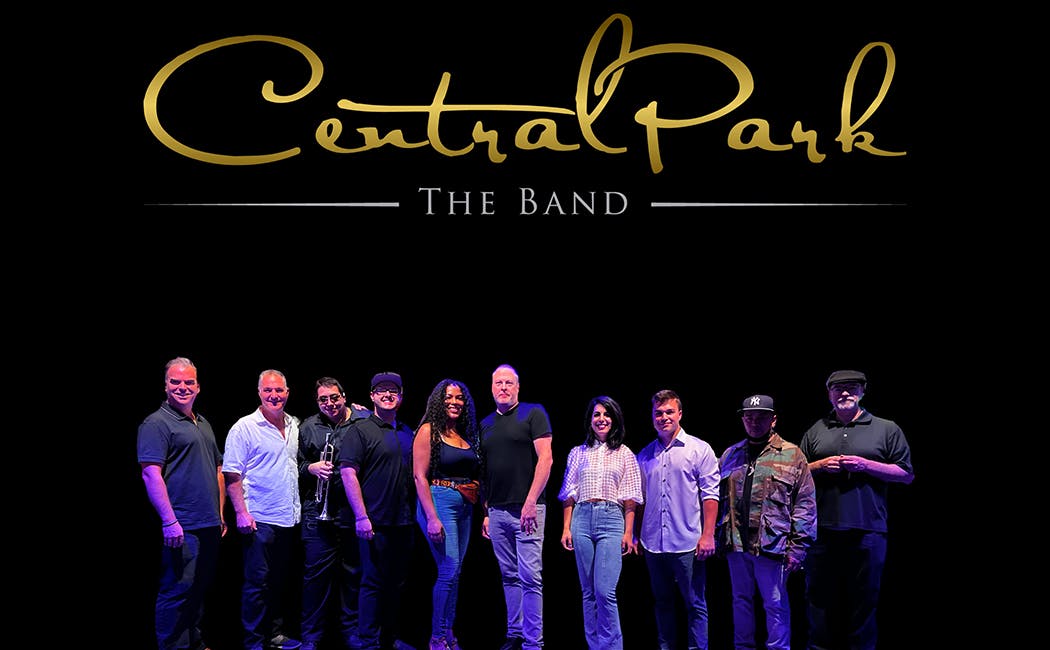 The award-winning Central Park Band has created unforgettable wedding celebrations for guests of all ages spanning multiple generations. Beautifully personalized and articulate pre-ceremony and ceremony music; cocktail hour featuring keyboards or a guitar duo for a different feel; and then THE energized dance party to remember with extraordinary finishes.

Central Park's repertoire spans over 60 years of the music you love; from Sinatra and Motown, to Justin, Bruno, Prince, and Whitney (and everything in between!). The band features incredible musicians in both the rhythm and horn sections who are on the top of their game; as well as multiple lead vocalists that recreate the music you have come to love. Our song list is extensive, but if you have a favorite song or two that isn't on our list, we'll happily learn it for you! Click here to request our Song List.

We pride ourselves on providing highly personalized music to our clients. We'll work closely with you to get a feel for your distinctive tastes and styles, and we'll help you select the right mix of music to create the perfect backdrop from start to finish. We utilize an "on-the-fly" dance party formula that creates amazing parties, every time. Everything you need for the party of a lifetime.

In addition to playing great music, we are experts at Emceeing events in countless different styles. We have extensive experience with event management and timeline flow and we recreate the kind of party that mimics exactly how you envision it. We work closely with your other wedding vendors to ensure a seamless and natural flowing wedding day. From your first dance, to parent dances, to the celebration you've always dreamed of, we cultivate an evening based on your dreams and make it a reality.

We travel to each event with a state-of-the-art sound system and sound engineer, wireless microphones for speeches and toasts, beautiful stage lighting to match the style of your wedding, and musical talent mixed with vocal harmonies guaranteed to create a jam-packed dance floor from the moment your special day begins.
Jack's Bar + Grill features a stage, spacious dance floor, and extra seating for great stage views. Guests can move and groove into the night to live entertainment on Thursdays, Fridays and Saturdays.
January 27th at 8PM at Jack's Bar + Grill. A full bar will be available. Free parking on-site. Must be 21+