The Stylistics
The Philly music legends are back!
This is a ticketed event.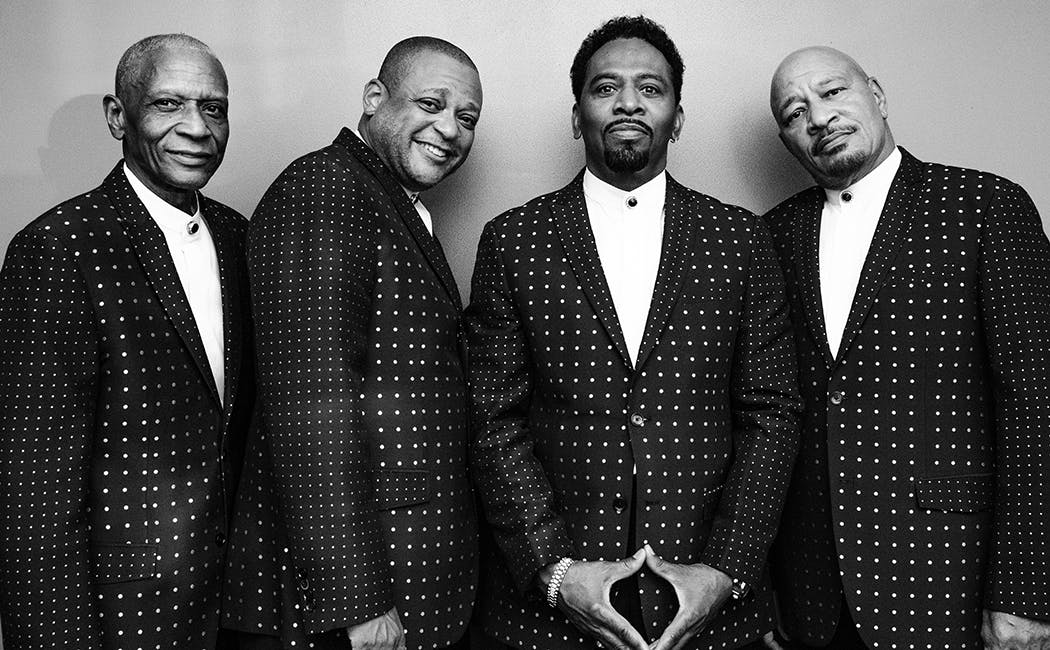 In 1966, "The Stylistics" was formed in Philadelphia, Pennsylvania, by combining local high school rivel singing groups, "The Percussions" and "The Monarchs". When members from each of the groups answered the then United States draft call and higher education endeavors after graduation, the remaining members under the guidance of English teacher, Beverly Hamilton joined forces and officially created the name "The Stylistics".
It is now 1970, and "You're a Big Girl Now", penned by the group's then guitarist Robert "Doc" Douglas and Road Manager, Marty Bryant has taken place at "Virtue", a local recording studio in Philly. "The Stylistics" were finally on the road to their much-deserved legendary success. T
After the success of the single "You're A Big Girl Now", Avco very aggressively set their sights on the group's first album launch. Philly's veteran hit producer Tom Bell was approached and hired to produce the group's first album simply entitled "The Stylistics". From that album came the birth of the group's classic showstoppers, "Stop, Look, Listen to your Heart", "You Are Everything" and "Betcha By Golly Wow". To say the least, the success of their first album was phenomenal for that time, including an unheard total of six hit singles. Music industry's Grammy Award nominations were a reality.
Now with the group's talent and success engraved in stone, the ball rolled quickly with the release of their second studio album entitled "Round Two", and now referred to as "the Philly sound with sweet love songs."
Fast forward several decades, albums, cd releases, and group member changes, Herbert Murrell and second lead Airrion Love, the remaining original members of "The Stylistics" have remained friends since junior high school. They continue to travel the country and worldwide sharing their group's music legacy.
The group's many honors include the Philly Walk of Fame brass plaque embedded in cement on the Avenue of The Arts street in historical downtown Philadelphia. They also appear in an exhibit at the award-winning National Museum of African American History and Culture in Washington, D.C. 
July 29 at 8PM at the Rivers Casino Philadelphia Event Center. A full bar will be available. Free parking on-site. Must be 21+