Peabo Bryson
The two-time Grammy award winner is back!
This is a ticketed event.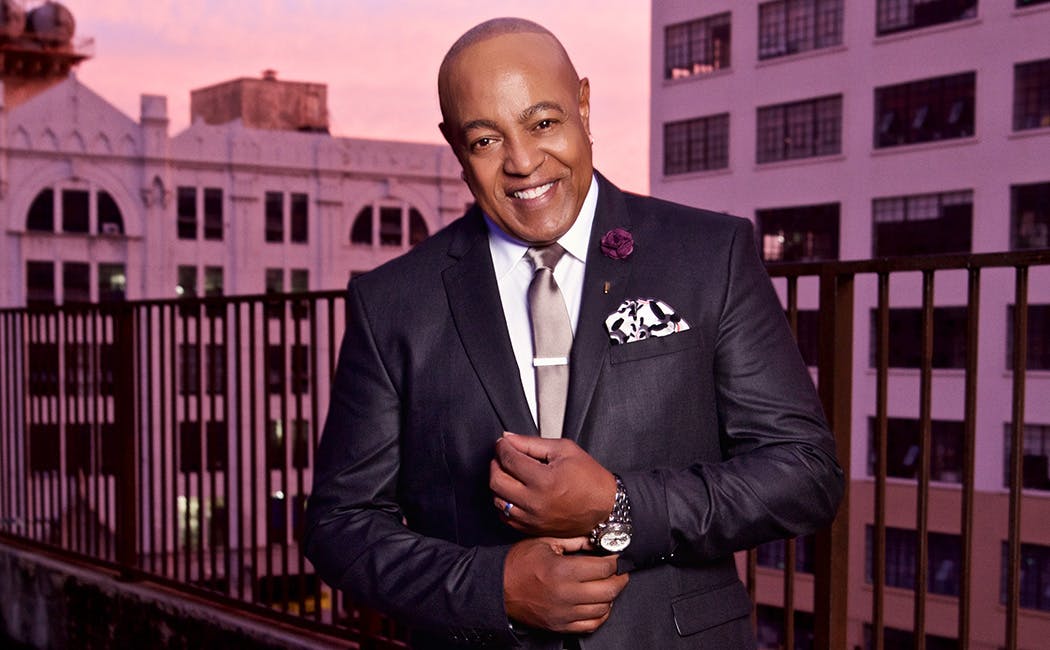 Peabo Bryson has established a career as one of the premier male vocalists in contemporary music of the last quarter century. Possessing a beautifully rich, almost operatic voice, this two-time Grammy Award-winner has survived and prospered despite the passage of time and changes in popular musical trends.
With twenty albums to his credit, Peabo Bryson has enjoyed an unprecedented, across-the-board level of international success, Bryson has the distinction of being the first artist in music history to have separate records topping four different charts.
But it was two songs for Disney animated films that earned Peabo his two Grammys. The first was 1991's "Beauty and the Beast" with international pop singer Celine Dion which was a Number One pop hit. The very next year, Peabo struck gold again receiving another Grammy for "A Whole New World (Aladdin's Theme)" from Aladdin which he performed with Regina Belle. Both "Beauty and the Beast" (1991) and "A Whole New World" (1992) won Oscars for "Best Song".
Demonstrating his skills as an actor, he appeared in the lead role for the touring production of the Tony Award-winning "Raisin" (based on "Raisin In The Sun") and in the role of The Wizard in a touring company of "The Wiz." In 1998, he appeared in the Michigan Opera Theater's 100th anniversary production of Gershwin's "Porgy and Bess" and also recorded two songs for the soundtrack for the "Barney" movie, one of which, the Bryson-produced "DREAMS," became the lead song for the album. He also released a whopping three Christmas CDs, lovingly filled with music he has performed for years in the annual touring holiday music extravaganza, "The Colors of Christmas."
For "Missing You" – the twentieth album of his career, his first in eight years and his first for Peak Records – Peabo Bryson continued to do what he does best on eleven tracks that showcase the broad palette of his skills. On "Count on Me" (produced by The Heavyweights) and "To Love About" (on which Peabo plays some driving acoustic lead guitar), Peabo proves he still has the goods to gracefully contend with today's younger R&B stalwarts. The title song "Missing You" was recorded as a tribute to his mother (Marie) and sister (Agnes) who have both passed away, and for his son-in-law who was serving in Iraq. Elsewhere, smoothies such as "Heavenly" and "Don't Give Your Heart" (produced by Barry J. Eastmond) and "My Last Goodbye" (produced by Peabo and Barry) reveal that, ultimately, he is in a class of his own.
Peabo Bryson is, at his intimate best, a legendary vocalist offering a timeless mix of pop and soul as only he can. Bryson has amassed a loyal fan base, critical acclaim and an avalanche of awards by being one of the "truly best friends" a song could ever have.
May 12th at 8PM at The Event Center. A full bar will be available. Free parking on-site. Must be 21+.