$1 Million Pro Football Picks Giveaway
You Could win $1,000,000 at the end of the season!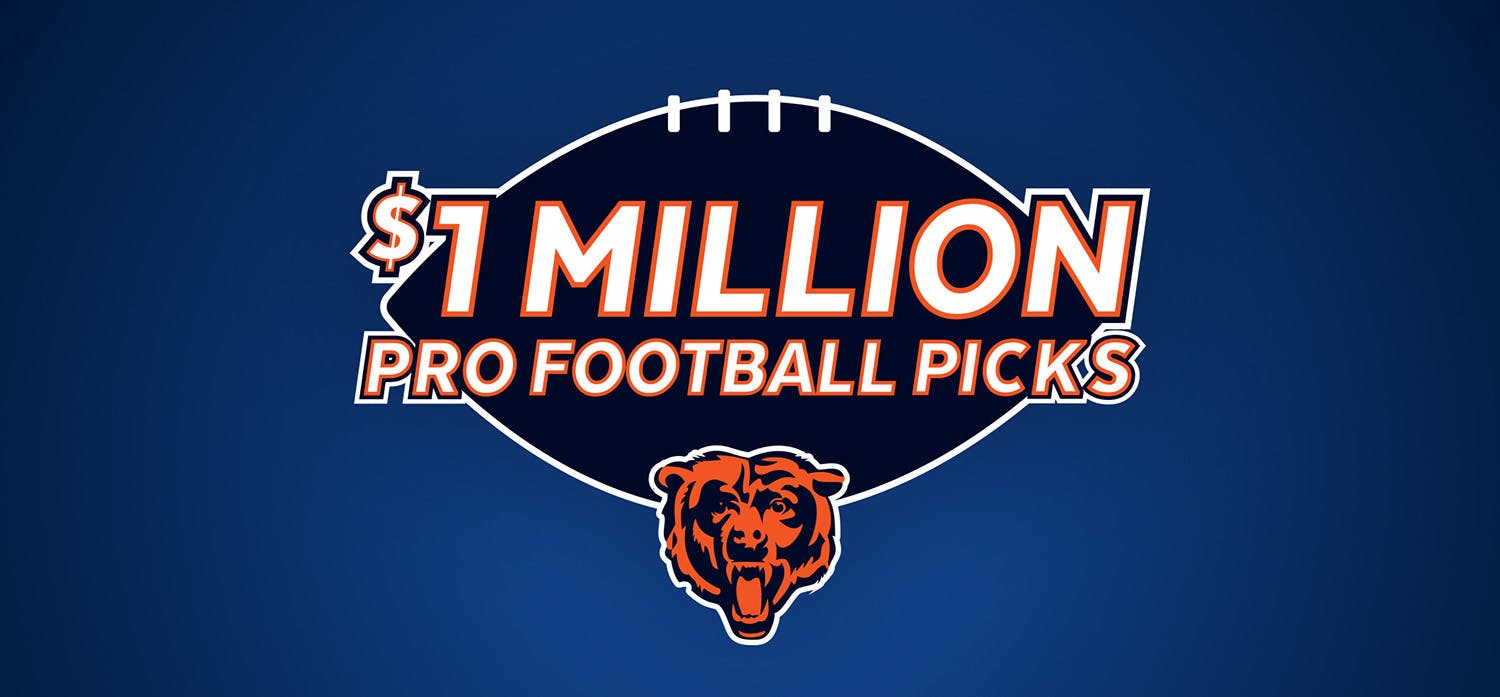 Tuesday, September 7, 2021 - Sunday, January 9, 2022
Predict the Sunday and Monday night game winners to be in the top ten each week!
Make your picks each week at the Pro Pick kiosks located around Lotus at Rivers Casino.
Make your Weekly Picks: 11:00am on Tuesdays to 11:30am on Sundays before the action begins.
Be one of 10 winners each Pro Football Weekend!
Top prize each week is $5,000 cash!
You could win the $1,000,000 grand prize at the end of the season!
Predict at least 204 winning teams correctly of the eligible NFL regular season games to qualify for the $1,000,000 grand prize.
The first 15,000 unique cardholders will be considered eligible during the giveaway. $1 Million Pro Football Picks is a free to play promotion. No club or NFL personnel is eligible to win. Winners need not be present to win. See Rush Rewards for official promotion rules. Valid only at Rivers Casino Des Plaines on dates and times specified in 2021. Must present valid government issued photo I.D. Not valid for any participant of the Illinois Gaming Board Statewide Voluntary Self-Exclusion Program.
What's Going On
At Rivers Casino Des Plaines